This is an online course designed to support science media café conveners in the Coalition to Accelerate and Support  Prevention Research (CASPR) (NE) programme to build the capacity of team members. Journalist teams in the science media cafés unpack HIV research and development issues in countries where a high number of biomedical  prevention trials are taking place.
An impressive number of clinical trials are underway or are soon to be launched in the quest for an HIV vaccine and for other effective ways to prevent HIV infection through biomedical intervention. Telling New Stories in HIV Prevention has been designed to help journalists tell the 'new' stories of HIV prevention, and is intended to help professionals work more closely.
The course is structured as follows:
Overview and introduction
What's new 
The Science (consists of readings and lesson plans/exercises)
The Story (theory and reading about journalism best practices and exercises)
Social Media tips and tools 
Media Science Cafe's (internal guidance about café and grant management)
Case study: The Echo Trial 
HIV and Covid-19 
Resources
WHO? 
This guide is intended to help journalists to work with advocates and scientists to break down the science so that their readers are informed, engaged and interested in finding out more about new ways to prevent HIV. It's intended to be useful for:
Scientists working in HIV biomedical prevention;
Advocates working in HIV prevention;
Journalists writing about HIV
WHY? 
Since the start of the epidemic, an estimated 78 million people have become infected with HIV and 35 million people have died of AIDS-related illnesses.  In 2016, one million people died of AIDS-related illnesses. In 2017, about 40 million people are living with HIV globally, but almost a third of these people don't know they are HIV positive. In 2016, there were roughly 1.8 million new HIV infections. (UNAIDS Fact Sheet 2017).
HOW?
Upon completion of this guide you should feel more comfortable in these areas:
Knowing science and the processes of science;
Getting to know more about public health;
Knowing the HI virus inside out;
Exploring the latest science;
Doing robust journalism;
Networking and collaborating.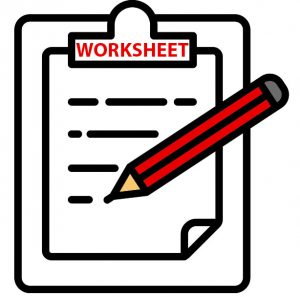 TOP TIP: look out for documents marked WORKSHEET, which are downloadable lesson plans to guide conversations and learning about new stories in HIV Prevention Science.
About Instructor
Login
Accessing this course requires a login, please enter your credentials below!