Biomedical HIV Prevention
Everyone knows about HIV Prevention, but what is Biomedical HIV Prevention?
Use the following worksheet to take journalists on a tour of Biomedical HIV Prevention options: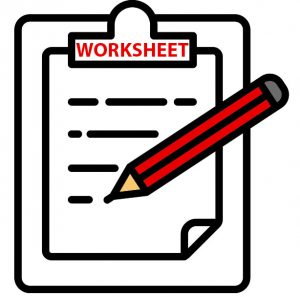 WORKSHEET: Discussion: Vaccine science and the need for an HIV vaccine.
This is a dynamic time for the HIV response overall:
We are witnessing the greatest number of trials of new concepts ever in the field. Programs are beginning to deliver Pre-Exposure Prophylaxis (PrEP).
The World Health Organization has recommended the Dapivirine Vaginal Ring as a new and additional option for HIV prevention for women at substantial risk of HIV infection. Zimbabwe is the only country so far, to give regulatory approval for the vaginal ring. The Medicines Control Authority of Zimbabwe gave approval in July 2021. Zimbabwe is in the process of adapting WHO guidelines which include the PrEP ring to their country context. The guidelines are expected to be launched on World AIDS Day 2021.
The scientific evidence is clear on U=U (Undetectable=Untransmittable). People living with HIV can feel confident that if they have an undetectable viral load and take their medications as prescribed, they cannot pass on HIV to sexual partners (U=U)
Results of the innovative Antibody Mediated Prevention (AMP) studies show the first evidence in humans that intravenous infusions of a broadly neutralising HIV antibody can reduce a person's risk of acquiring HIV via sex.
The HIV Prevention Trials Network (HPTN 083) study found the long-acting injectable antiretroviral drug cabotegravir (CAB LA), for pre-exposure prophylaxis (PrEP) to be safe and highly in preventing HIV infection in cisgender men who have sex with men and transgender women who have sex with men
Also, in what has been described as the "most significant HIV prevention result for women" the HPTN084 study tested the same injection in women and found it to be safe and superior to a daily oral pill.
This trial search tool gives an overview of all Biomedical HIV Prevention options currently being investigated.
This new resource called IAS 2020: Knowledge Toolkits gives the highlights of the 11th IAS Conference on HIV science. It covers HIV Prevention and Treatment, HIV in children and adolescents, Co-infections and Co-morbidities and other important topics.
Links to new interventions and further explanations of key concepts:
*This new U=U resource from AIDSMAP emphasizes the message that "the science is now overwhelmingly clear: a person living with HIV who is on successful treatment and has maintained an undetectable viral load for six months or more cannot pass the virus on through sexual contact. This latest edition of the booklet fully reflects important scientific findings from the past few years and shares these findings in a clear and accessible manner."
Country-specific resources:
This glossary will help you understand words and phrases frequently used on ClinicalTrials.gov. Many of these words are also used by clinical researchers and others in the same or a similar manner.
Want to check on the status of rollout of HIV prevention tools in your country? Click on this Country Scorecard.