In mid-June 2019, at the South African Aids conference, the results of the ECHO trial were released.
What is it? The Evidence for Contraceptive Options and HIV Outcomes (ECHO) study is an open-label randomised clinical trial that aimed to compare three highly effective, reversible methods of contraception—the progestogen-only injectable depot medroxyprogesterone acetate (DMPA), a progestogen implant called Jadelle and the copper intrauterine device (IUD) — to evaluate whether there is any difference in the risk of HIV acquisition among women using these methods. The study also compared side effects, pregnancy rates and women's patterns of use for the three contraceptive methods. See: http://echo-consortium.com/
Why is it important to know about ECHO? In large parts of the developing world, most women visiting a public health facility for contraception will get a shot of the three-month contraception depo-medroxyprogesterone acetate (DMPA). This drug prevents unwanted pregnancies.
But there is data to suggest that DMPA puts women at an increased risk of contracting HIV compared with women not using hormonal contraception. See this research review published in the journal AIDS. As noted by the ECHO Consortium, "ECHO will deliver high-quality information about contraceptive risks and benefits that women can use in making contraceptive decisions, healthcare providers will use for contraceptive counselling, and policy-makers will use to inform their decisions about contraceptive procurement and guidance." With the results released, women and their families around the world will look to journalists to:
unpack the results
follow any changes in WHO guidelines for contraception
hold governments accountable for adhering to new guidelines
follow the story of Contraception Choice for women.
How can I write the story?
Experts knowledgeable about HIV prevention, Family Planning and Public Health communications have been brainstorming message scenarios for health advocates and journalists. This site https://resultsforinformedchoice.org – provides a central, easily-accessible repository of relevant materials on this topic as well as a collection of peer-reviewed journal articles, a timeline of key events, a news feed, a dedicated section for journalists and country snapshots with key HIV and family planning data for 31 countries. Please note the "For Partners" section is password protected.
This commentary in The Lancet, How should we listen to ECHO? reminds us of the unfinished agenda: stronger global and national commitments and accountability for informed choice for family planning and HIV prevention and treatment are needed. Journalists can hold decisionmakers to account and their stories can ensure that the voices of women and girls are heard loudly and clearly.
WORKSHEETS: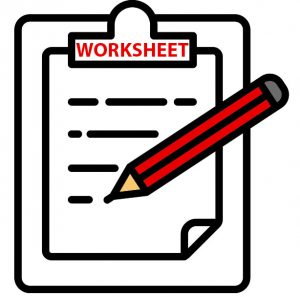 These worksheets are an illustration of how conveners and media trainers can work with journalists ahead of, during and after the release of study findings, to ensure they are sufficiently prepared for the story. All worksheets relate specifically to the ECHO trial, but the approaches can be used to prepare journalists for any trial results and guide the questions they should ask, and steer them to consider a variety of factors when telling the story.
View the webinar below, with slideshow, from the ECHO team, summarizing results and with a call for next best steps for women's health and integrating HIV and Family Planning Services: